DEI Teaching
---
September 12, 2019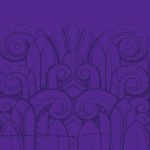 See these definitions for some common DEI-related terms.
---
September 10, 2019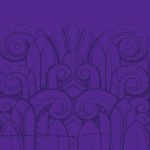 A Practitioner's Guide to Advancing Health Equity: Community Strategies for Preventing Chronic Disease from the CDC's National Center for Chronic Disease Prevention and Health Promotion.  ​Resource that provides brief readings on introductory core concepts and principles of health equity (e.g., social determinants, strategies for organization​al/institutional systems change and action, engaging and partnering with communities).  Also features a variety…
---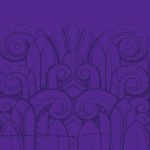 This National Academy of Medicine​ Special Publication, an edited volume of discussion papers, provides author's recommendations to advance the agenda to promote health equity for all.  The rich discussions found throughout Perspectives on Health Equity and Social Determinants of Health make way for the translation of policies and actions to improve health and health equity for all citizens…
---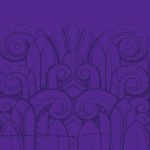 Read inspiring examples of how health departments have concretely implemented the strategic practices to advance health equity — both internally within their departments and externally with communities and other government agencies. The case studies describe factors that enabled the work, what health departments did and their impacts, and advice for others wanting to replicate the…
---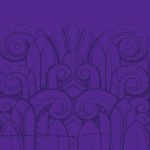 From The Forum video series by the Harvard T.H. Chan School of Public Health: ​African American Experiences (October 24, 2017).   How do African Americans experience discrimination in daily life? A new poll by NPR, the Robert Wood Johnson Foundation (RWJF), and the Harvard T.H. Chan School of Public Health illuminates reports from African Americans who share their personal…
---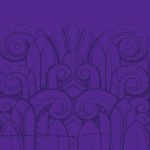 "Native Land Digital is a Canadian not-for-profit organization, incorporated in December 2018. It is designed to be Indigenous-led, with an Indigenous Board of Directors who oversee and direct the organization." Use this interactive app to identify native territories, languages, and treaties in North America and throughout other parts of the word.  You can also read…
---
August 25, 2019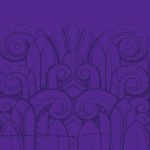 This article addresses a pervasive and important challenge in health sciences education–how and why do we present a patient's race when we know race is a social construct? Tsai J, Ucik L, Baldwin N, Hasslinger C, George P. Race Matters? Examining and Rethinking Race Portrayal in Preclinical Medical Education. Acad Med. 2016;91(7):916-920. doi: 10.1097/ACM.0000000000001232
---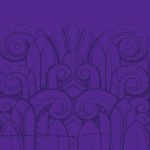 Dr. Camara Jones clearly describes and differentiates 3 levels of racism and their effects on health in this highly cited article: Jones CP. Levels of racism: a theoretic framework and a gardener's tale. Am J Public Health. 2000;90(8):1212–1215. doi:10.2105/ajph.90.8.1212
---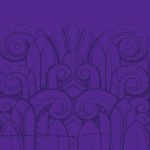 The STFM's Resource Library provides different activities in multiple formats and on various topics (hint: enter key terms such as 'racism' or 'LGBTQ' in the search field in the top right of the page and refine from there)
---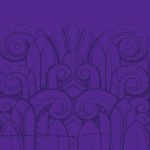 Check out AAFP's LGBTQ curriculum guidelines here.
---
August 23, 2019
Read the online article here.
---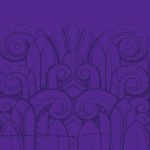 Mahony D, Jones EJ. Social determinants of health in nursing education, research, and health policy. Nursing science quarterly. 2013;26(3):280-284.
---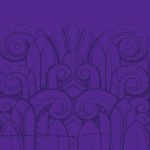 See this article by the Atlantic: "Americans Strongly Dislike PC Culture: Youth isn't a good proxy for support of political correctness, and race isn't either."
---
August 19, 2019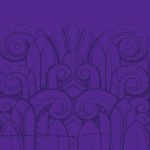 Zimmer Z, Rojo F, Ofstedal MB, Chiu CT, Saito Y, Jagger C. Religiosity and health: A global comparative study. SSM Popul Health. 2018;7:006–6. Published 2018 Nov 15. doi:10.1016/j.ssmph.2018.11.006 Abstract: The objective of this paper is to understand global connections between indicators of religiosity and health and how these differ cross-nationally. Data are from World Values…
---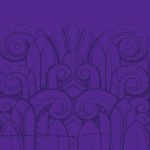 Allen AM, Thomas MD, Michaels EK, et al. Racial discrimination, educational attainment, and biological dysregulation among midlife African American women. Psychoneuroendocrinology. 2019;99:225-235. Abstract: Objective: To examine the association between self-reported racial discrimination and allostatic load, and whether the association differs by socioeconomic position. Methods: We recruited a purposive cross-section of midlife (ages 30–50) African American…
---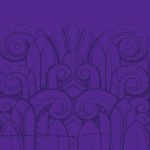 Tomfohr LM, Pung MA, Dimsdale JE. Mediators of the relationship between race and allostatic load in African and White Americans. Health Psychology. 2016;35(4):322-332. doi:10.1037/hea0000251 Abstract: OBJECTIVE: Allostatic load (AL) is a cumulative index of physiological dysregulation, which has been shown to predict cardiovascular events and all-cause mortality. On average, African Americans (AA) have higher AL…
---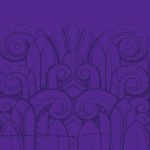 Williams JL, Aiyer SM, Durkee MI, Tolan PH. The Protective Role of Ethnic Identity for Urban Adolescent Males Facing Multiple Stressors. Journal of Youth and Adolescence. 2014;43(10):1728-1741. Abstract: Having a connection to one's ethnic heritage is considered a protective factor in the face of discrimination; however, it is unclear whether the protective effects are persistent…
---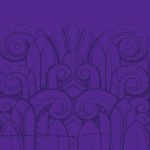 Chae DH, Nuru-Jeter AM, Adler NE, et al. Discrimination, Racial Bias, and Telomere Length in African-American Men. American Journal of Preventive Medicine. 2014;46(2):103-111. Abstract: Background: Leukocyte telomere length (LTL) is an indicator of general systemic aging, with shorter LTL being associated with several chronic diseases of aging and earlier mortality. Identifying factors related to LTL…
---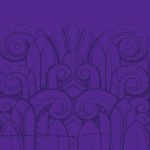 Brody GH, Miller GE, Yu T, Beach SR, Chen E. Supportive Family Environments Ameliorate the Link Between Racial Discrimination and Epigenetic Aging: A Replication Across Two Longitudinal Cohorts. Psychol Sci. 2016;27(4):530–541. doi:10.1177/0956797615626703 Abstract: This study tested the hypothesis that supportive family environments during adolescence buffer exposure to racial discrimination, reducing its impact on biological weathering and its…
---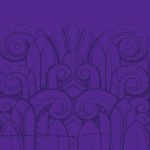 Rubin LP. Maternal and pediatric health and disease: integrating biopsychosocial models and epigenetics. Pediatric Research. 2015;79:127. Abstract: The concepts of allostasis (stability through adaptation) and accumulated life stress (McEwen's allostatic load) aim to understand childhood and adult outcomes. Chronic malnutrition, changes in social condition, and adverse early-life experiences may program phenotypes and contribute to long-lasting…
---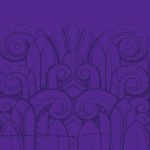 Simons, R. L., Lei, M.-K., Beach, S. R. H., Barr, A. B., Simons, L. G., Gibbons, F. X., & Philibert, R. A. (2018). Discrimination, segregation, and chronic inflammation: Testing the weathering explanation for the poor health of Black Americans. Developmental Psychology, 54(10), 1993-2006. http://dx.doi.org/10.1037/dev0000511 Abstract: Several studies have reported a relation between race-related stressors and…
---
August 16, 2019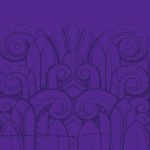 See this recent publication on ways to integrate DEI into a research methods course: O'Connor R.(2019). Integrating Diversity, Equity, and Inclusion Topics Into an Undergraduate Nursing Research Course. J Nurs Educ. 58(8) 494. doi: 10.3928/01484834-20190719-13.
---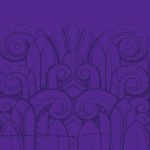 Check out these in-class activities from the University of Texas-Austin.
---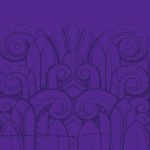 Check out Training for Change's 'energizers and games' and 'teamwork' tool boxes for in-class activity ideas.
---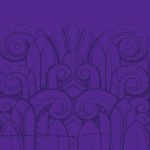 This booklet from Stockton University provides additional ideas for in-class activities.
---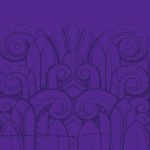 From the University of Southern California, this guide includes activities to use in class with students.
---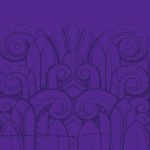 From the University of Michigan, these sample in-class activities will help students explore privilege, power, and oppression
---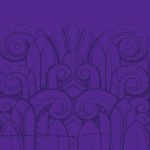 Teaching Tolerance is a project of the Southern Poverty Law Center and provides a wealth of resources related to teaching social justice and anti-bias, including lesson plans and opportunities for professional development online and in person. The site is geared towards K-12, but many of the resources are applicable to higher education as well.
---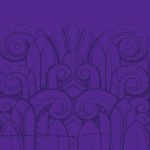 This video series hosted by Paola Ramos explores the experiences of the LGBTQ Latinx community.
---
August 15, 2019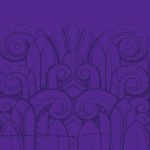 The 1619 Project is a major initiative from The New York Times observing the 400th anniversary of the beginning of American slavery. It aims to re-frame the country's history, understanding 1619 as our true founding, and placing the consequences of slavery and the contributions of black Americans at the very center of the story we…
---
August 13, 2019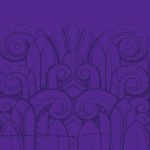 Check out these various book lists: Mahogany Books & Very Smart Brothas Book Club includes a reading list of Black authors and opportunities to engage in monthly book discussions So you want to be woke: a reading guide for White people from Book Riot, the largest independent editorial book site in North America 24 books…
---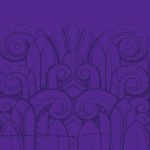 Here are some books to consider: A Clinician's Guide to Gender-Affirming Care by Chang, Singh, & dickey The New Jim Crow by Michelle Alexander White Rage: The Unspoken Truth of Our Racial Divide by Carol Anderson I Know Why the Caged Bird Sings by Maya Angelou Notes of a Native Son by James Baldwin Kindred…
---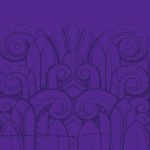 "All My Relations is a podcast hosted by Matika Wilbur (Swinomish and Tulalip) and Adrienne Keene (Cherokee Nation) to explore our relationships— relationships to land, to our creatural relatives, and to one another. Each episode invites guests to delve into a different topic facing Native peoples today as we keep it real, play games, laugh…
---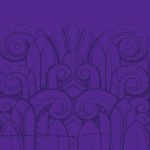 About this blog: "Mia Mingus is a writer, educator and community organizer for disability justice and transformative justice. She is a queer physically disabled korean transracial and transnational adoptee raised in the Caribbean. She works for community, interdependency and home for all of us, not just some of us, and longs for a world where…
---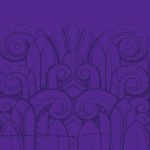 Nario-Redmond MR, Gospodinov D, Cobb A. Crip for a day: The unintended negative consequences of disability simulations. Rehabilitation Psychology. 2017; 62(3): 324-333. Abstract: OBJECTIVE: To investigate the impact of disability simulations on mood, self-ascribed disability stereotypes, attitudes about interacting with disabled individuals, and behavioral intentions for improving campus accessibility. DESIGN: Experiment 1 evaluated disability-awareness simulations…
---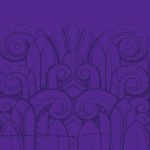 Read this story from the University of Washington's student newspaper The Daily.
---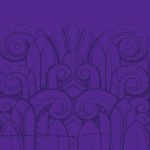 See this site and this site for a discussion on language related to folks who are disabled.
---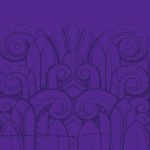 Check out this site for some examples of inclusive disability access statements.
---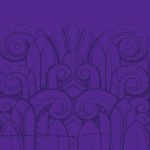 Jones CP. Levels of racism: a theoretic framework and a gardener's tale. Am J Public Health. 2000;90(8):1212–1215. doi:10.2105/ajph.90.8.1212 Open access link here. Abstract: The author presents a theoretic framework for understanding racism on 3 levels: institutionalized, personally mediated, and internalized. This framework is useful for raising new hypotheses about the basis of race-associated differences in…
---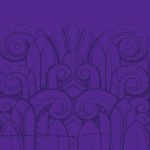 Skinner AL, Meltzoff AN, Olson KR. "Catching" Social Bias: Exposure to Biased Nonverbal Signals Creates Social Biases in Preschool Children. Psychological Science. 2016; 1-9. Abstract: Identifying the origins of social bias is critical to devising strategies to overcome prejudice. In two experiments, we tested the hypothesis that young children can catch novel social biases from…
---
August 12, 2019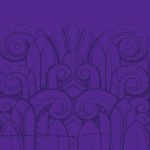 This article and infographic describe how to support folks who may be targets of Islamaphobia (these ideas also apply to folks who may be targeted for any minority identity).
---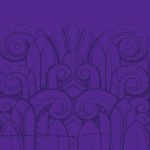 Papageorge, Nicholas W. "The Long-Run Impacts of Same-Race Teachers." Vol. 10630, 2017. Open Access available here. Abstract: Black primary-school students matched to a same-race teacher perform better on standardized tests and face more favorable teacher perceptions, yet little is known about the long-run, sustained impacts of student-teacher demographic match. We show that assigning a black…
---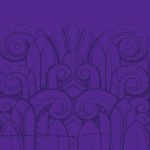 Bertrand M & Mullainathan S. Are Emily and Greg More Employable than Lakisha and Jamal? A Field Experiment on Labor Market Discrimination. The American Economic Review. 2004: 94(4); 991-1013. Abstract: We study race in the labor market by sending fictitious resumes to help-wanted ads in Boston and Chicago newspapers. To manipulate perceived race, resumes are…
---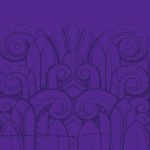 Dr. Robin DiAngelo's "20 minute TEDx-style video is a great introduction to understanding key concepts in white racial socialization and why it's often so hard for white people to talk about racism."
---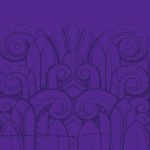 "Dr. Robin DiAngelo, author of White Fragility, unpacks common excuses white people make about race–and how to address them" in this short video.
---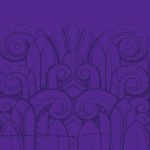 Read Peggy McIntosh's impactful article about white privilege here.
---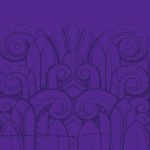 "Bad driver. Math wizard. Model minority. In this hilarious and insightful talk, eighteen-year-old Canwen Xu shares her Asian-American story of breaking stereotypes, reaffirming stereotypes, and driving competently on her way to buy rice" in this TEDx Talk.
---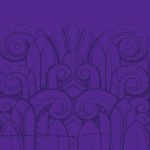 "Stella Young is a comedian and journalist who happens to go about her day in a wheelchair — a fact that doesn't, she'd like to make clear, automatically turn her into a noble inspiration to all humanity. In this very funny talk, Young breaks down society's habit of turning disabled people into 'inspiration porn'."
---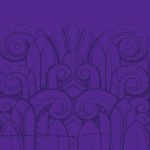 "Dr. Camara Jones shares four allegories on "race" and racism in this TEDx Talk. She hopes that these "telling stories" empower you to do something different, and that you will remember them and pass them on."
---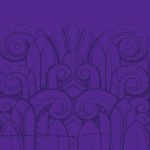 Unnatural Causes is a 4-part PBS documentary on the social determinants of health. The site also includes discussion guides.
---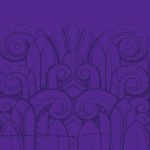 Read this Op-Ed and watch this clip in the article from CSPAN when Heather McGhee of DEMOS thanks a caller for admitting his racism and gently advises him on how to improve his view of black people.
---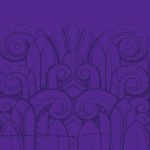 This YouTube video discusses how to genuinely apologize when we inadvertently say something that offends.
---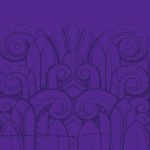 See this YouTube video about how those with privilege can be true allies of marginalized folks.
---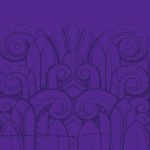 From the New York Times: "Hyphen-Nation: What makes someone American? How do you define American identity? In these films, nine American citizens describe their struggle to belong in a nation that both embraces and rejects them."
---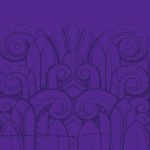 From the New York Times: "What is the place of racist objects today, when racial tensions and racial attacks are on the rise? Here are some of your stories about reconciling, reclaiming and reinterpreting racist objects."
---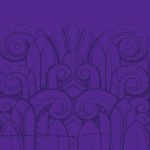 See short films by the New York Times on bias here.
---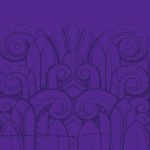 From the New York Times: "This series of short films features everyday people as they discuss issues of race and identity in America."
---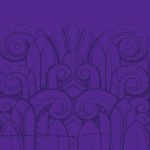 "Under Our Skin grew out of conversations about how we at The Seattle Times cover race at a time when national and local events — the furor over police shootings, the rise of the Black Lives Matter movement, protests on college campuses and charged campaign rhetoric — dominate headlines." In these short videos, interviewees share…
---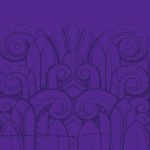 "The People's Institute for Survival and Beyond (PISAB), is a national and international collective of anti-racist, multicultural community organizers and educators dedicated to building an effective movement for social transformation." They provide Undoing Racism trainings throughout the US, check them out here.
---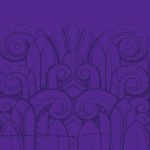 "World Trust Educational Services is a non-profit social justice organization that provides deep learning, tools and resources for people interested in tackling unconscious bias and systemic racial inequity in their workplace, community and in their lives." Learn more at the site here.
---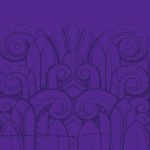 "Racial Equity Tools is designed to support individuals and groups working to achieve racial equity. This site offers tools, research, tips, curricula and ideas for people who want to increase their own understanding and to help those working toward justice at every level – in systems, organizations, communities and the culture at large." Check out…
---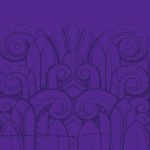 This infographic by Sam Killermann is a basic start to understanding the difference between gender identity, gender expression, biological/anatomical sex, and sexual & romantic attraction.
---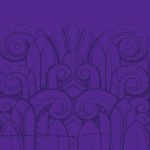 Sam Killermann is an artist, author, and award-winning activist who focuses on themes of gender, sexuality, and global justice. All of his resources are free to use, learn more at his website It's Pronounced Metrosexual here.
---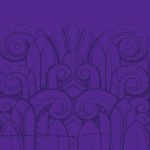 Sam Killermann provides lists of common privileges that many of us have (male, middle/upper class, Christian, straight, & cisgender privilege). The lists are not meant to promote shame, rather to provide an opportunity to reflect on the many aspects of daily life that we may take for granted or are completely unaware that others may…
---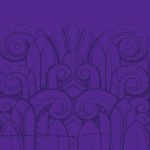 Sam Killermann is a comedian and social justice advocate, and the guy behind It's Pronounced Metrosexual, a one-man comedy show and blog about snap judgments, identity, and oppression (but in a totally funny way). Check out his TED Talk here.
---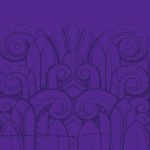 This infographic allows those with privilege to think about whether participating in a social justice activity may silence/further marginalize already marginalized groups or add to the work.
---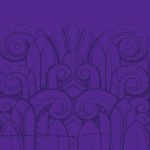 This website, sponsored by MTV, contains various activities and resources related to implicit bias, including how bias is involved in high maternal mortality rates among Black women, a 7-day bias cleanse, and an interactive opportunity to explore your privilege.
---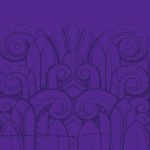 The Implicit Association Test (IAT) is the most widely used measure of implicit bias. We all have implicit biases as a result of how our brains function. Take a few IAT tests at Project Implicit to learn what your biases are.
---
Listen to stories about what its like to be a health care provider with a disability and what to do to address disability disparities here.
---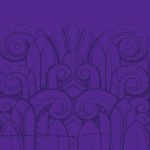 "BFFs Kathy Tu and Tobin Low are super queer, super fun and ready to take over your podcast feed. Join them for provocative stories and frank conversations about the LGBTQ experience today." Listen here.
---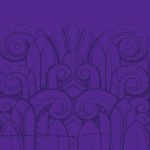 "Each episode of this podcast, hosts Bryan Safi and Erin Gibson discuss two hot topics — one about gay culture, one about women's issues — and infuse it with enough acidic comedy to make you pull over in traffic and immediately call your local congressperson."
---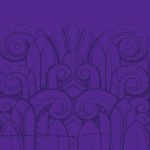 A podcast about "personal approaches to spirituality from around the world"
---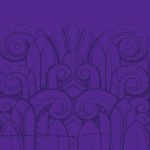 This podcast "focuses on the Middle East and the Muslim world. The show also discusses issues that Muslims face worldwide, as well as for American Muslims who are seeking to live as peace-loving Americans in a nation that often has only seen stereotypical portrayals of Islam"
---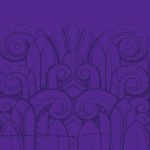 Check out this podcast "featuring Tanzila "Taz" Ahmed and Zahra Noorbakhsh about the good and the bad of the American Muslim female experience. But you know, satirically & disturbingly hilarious."
---
August 6, 2019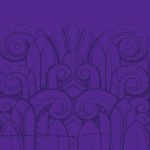 Check out these culture/news podcasts hosted by folks from various marginalized communities: 2 Dope Queens "Join Phoebe Robinson Jessica Williams, along with their favorite comedians, for stories about sex, romance, race, hair journeys, living in New York, and Billy Joel…" It's Been a Minute with Sam Sanders "A recap of the week's news, culture and…
---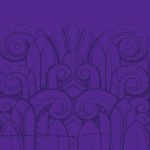 From NPR: "Yes, your workplace is sexist. Let's laugh/cry together while figuring out what we can do about it. Jeannie Yandel and Eula Scott Bynoe break down how sexism works in the modern workplace. And with help from some badass experts, they bring you real tactics you can use to fight back." Listen here
---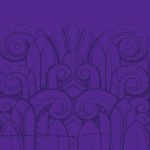 Listen to Marlo Mack's podcast How to be a Girl: Life With my Transgender Dautgher here
---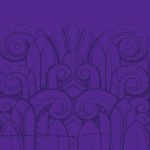 "Co-discussants Anna Holmes, Baratunde Thurston, Raquel Cepeda and Tanner Colby host a lively multiracial, interracial conversation about the ways we can't talk, don't talk, would rather not talk, but intermittently, fitfully, embarrassingly do talk about culture, identity, politics, power, and privilege in our pre-post-yet-still-very-racial America. This show is 'About Race'." Download episodes here.
---
August 5, 2019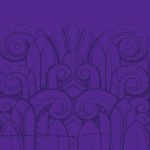 Download Living Cities graphic description of how racism impacts families of color  'A Day in the Life' Infographic
---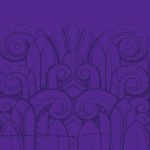 Learn about 12 Black Leaders in Nursing and Medicine here
---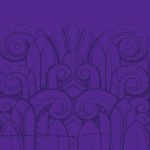 See the Association of American Colleges and Universities 'Helping Students Explore Their Privileged Identities' here
---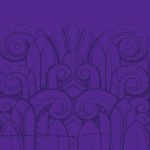 See the 2017 Waite & Nardi article on colonialism in nursing: Waite R, Nardi D. Nursing colonialism in America: Implications for nursing leadership. Journal of professional nursing : official journal of the American Association of Colleges of Nursing. 2019;35(1):18-25.
---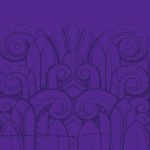 Access the New York Times Anti-Racist Reading List here
---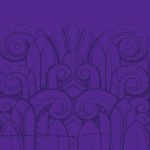 Access the National Institute for Children's Health Quality 'Implicit Bias Resource Guide' here
---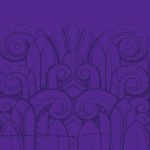 This 2015 article by Cheng et al. discusses what providers can do to address pediatric health disparities: Cheng TL, Emmanuel MA, Levy DJ, Jenkins RR. Child Health Disparities: What Can a Clinician Do? Pediatrics. 2015;136(5):961-968.
---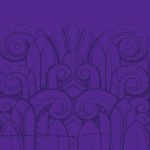 Click here for a brief framework to manage 'Hot Moments in the Classroom'
---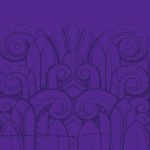 From NPR: "Ever find yourself in a conversation about race and identity where you just get…stuck? Code Switch can help. We're all journalists of color, and this isn't just the work we do. It's the lives we lead. Sometimes, we'll make you laugh. Other times, you'll get uncomfortable. But we'll always be unflinchingly honest and…
---