DEI Teaching
Health Disparities & Health Equity
---
September 12, 2019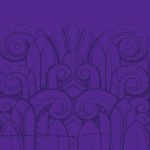 See these definitions for some common DEI-related terms.
---
September 10, 2019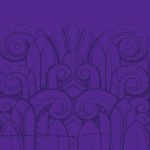 A Practitioner's Guide to Advancing Health Equity: Community Strategies for Preventing Chronic Disease from the CDC's National Center for Chronic Disease Prevention and Health Promotion.  ​Resource that provides brief readings on introductory core concepts and principles of health equity (e.g., social determinants, strategies for organization​al/institutional systems change and action, engaging and partnering with communities).  Also features a variety…
---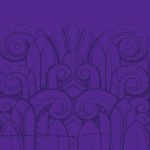 This National Academy of Medicine​ Special Publication, an edited volume of discussion papers, provides author's recommendations to advance the agenda to promote health equity for all.  The rich discussions found throughout Perspectives on Health Equity and Social Determinants of Health make way for the translation of policies and actions to improve health and health equity for all citizens…
---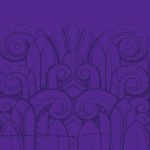 Read inspiring examples of how health departments have concretely implemented the strategic practices to advance health equity — both internally within their departments and externally with communities and other government agencies. The case studies describe factors that enabled the work, what health departments did and their impacts, and advice for others wanting to replicate the…
---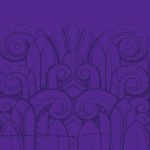 From The Forum video series by the Harvard T.H. Chan School of Public Health: ​African American Experiences (October 24, 2017).   How do African Americans experience discrimination in daily life? A new poll by NPR, the Robert Wood Johnson Foundation (RWJF), and the Harvard T.H. Chan School of Public Health illuminates reports from African Americans who share their personal…
---
August 25, 2019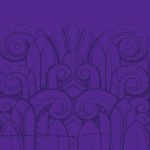 This article addresses a pervasive and important challenge in health sciences education–how and why do we present a patient's race when we know race is a social construct? Tsai J, Ucik L, Baldwin N, Hasslinger C, George P. Race Matters? Examining and Rethinking Race Portrayal in Preclinical Medical Education. Acad Med. 2016;91(7):916-920. doi: 10.1097/ACM.0000000000001232
---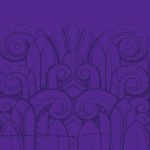 The STFM's Resource Library provides different activities in multiple formats and on various topics (hint: enter key terms such as 'racism' or 'LGBTQ' in the search field in the top right of the page and refine from there)
---
August 23, 2019
Read the online article here.
---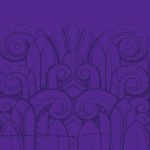 Mahony D, Jones EJ. Social determinants of health in nursing education, research, and health policy. Nursing science quarterly. 2013;26(3):280-284.
---
August 19, 2019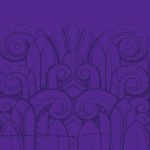 Zimmer Z, Rojo F, Ofstedal MB, Chiu CT, Saito Y, Jagger C. Religiosity and health: A global comparative study. SSM Popul Health. 2018;7:006–6. Published 2018 Nov 15. doi:10.1016/j.ssmph.2018.11.006 Abstract: The objective of this paper is to understand global connections between indicators of religiosity and health and how these differ cross-nationally. Data are from World Values…
---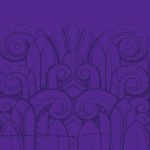 Allen AM, Thomas MD, Michaels EK, et al. Racial discrimination, educational attainment, and biological dysregulation among midlife African American women. Psychoneuroendocrinology. 2019;99:225-235. Abstract: Objective: To examine the association between self-reported racial discrimination and allostatic load, and whether the association differs by socioeconomic position. Methods: We recruited a purposive cross-section of midlife (ages 30–50) African American…
---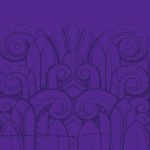 Tomfohr LM, Pung MA, Dimsdale JE. Mediators of the relationship between race and allostatic load in African and White Americans. Health Psychology. 2016;35(4):322-332. doi:10.1037/hea0000251 Abstract: OBJECTIVE: Allostatic load (AL) is a cumulative index of physiological dysregulation, which has been shown to predict cardiovascular events and all-cause mortality. On average, African Americans (AA) have higher AL…
---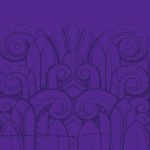 Williams JL, Aiyer SM, Durkee MI, Tolan PH. The Protective Role of Ethnic Identity for Urban Adolescent Males Facing Multiple Stressors. Journal of Youth and Adolescence. 2014;43(10):1728-1741. Abstract: Having a connection to one's ethnic heritage is considered a protective factor in the face of discrimination; however, it is unclear whether the protective effects are persistent…
---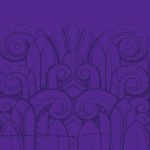 Chae DH, Nuru-Jeter AM, Adler NE, et al. Discrimination, Racial Bias, and Telomere Length in African-American Men. American Journal of Preventive Medicine. 2014;46(2):103-111. Abstract: Background: Leukocyte telomere length (LTL) is an indicator of general systemic aging, with shorter LTL being associated with several chronic diseases of aging and earlier mortality. Identifying factors related to LTL…
---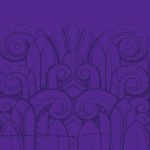 Brody GH, Miller GE, Yu T, Beach SR, Chen E. Supportive Family Environments Ameliorate the Link Between Racial Discrimination and Epigenetic Aging: A Replication Across Two Longitudinal Cohorts. Psychol Sci. 2016;27(4):530–541. doi:10.1177/0956797615626703 Abstract: This study tested the hypothesis that supportive family environments during adolescence buffer exposure to racial discrimination, reducing its impact on biological weathering and its…
---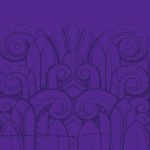 Rubin LP. Maternal and pediatric health and disease: integrating biopsychosocial models and epigenetics. Pediatric Research. 2015;79:127. Abstract: The concepts of allostasis (stability through adaptation) and accumulated life stress (McEwen's allostatic load) aim to understand childhood and adult outcomes. Chronic malnutrition, changes in social condition, and adverse early-life experiences may program phenotypes and contribute to long-lasting…
---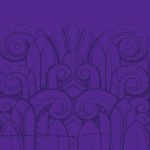 Simons, R. L., Lei, M.-K., Beach, S. R. H., Barr, A. B., Simons, L. G., Gibbons, F. X., & Philibert, R. A. (2018). Discrimination, segregation, and chronic inflammation: Testing the weathering explanation for the poor health of Black Americans. Developmental Psychology, 54(10), 1993-2006. http://dx.doi.org/10.1037/dev0000511 Abstract: Several studies have reported a relation between race-related stressors and…
---
August 16, 2019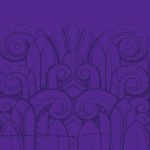 See this recent publication on ways to integrate DEI into a research methods course: O'Connor R.(2019). Integrating Diversity, Equity, and Inclusion Topics Into an Undergraduate Nursing Research Course. J Nurs Educ. 58(8) 494. doi: 10.3928/01484834-20190719-13.
---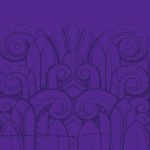 Teaching Tolerance is a project of the Southern Poverty Law Center and provides a wealth of resources related to teaching social justice and anti-bias, including lesson plans and opportunities for professional development online and in person. The site is geared towards K-12, but many of the resources are applicable to higher education as well.
---
August 13, 2019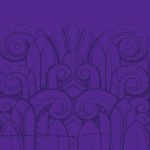 Check out these various book lists: Mahogany Books & Very Smart Brothas Book Club includes a reading list of Black authors and opportunities to engage in monthly book discussions So you want to be woke: a reading guide for White people from Book Riot, the largest independent editorial book site in North America 24 books…
---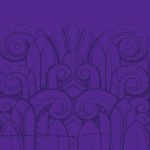 Jones CP. Levels of racism: a theoretic framework and a gardener's tale. Am J Public Health. 2000;90(8):1212–1215. doi:10.2105/ajph.90.8.1212 Open access link here. Abstract: The author presents a theoretic framework for understanding racism on 3 levels: institutionalized, personally mediated, and internalized. This framework is useful for raising new hypotheses about the basis of race-associated differences in…
---
August 12, 2019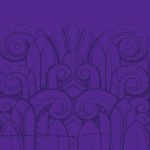 Unnatural Causes is a 4-part PBS documentary on the social determinants of health. The site also includes discussion guides.
---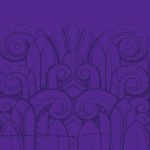 "Racial Equity Tools is designed to support individuals and groups working to achieve racial equity. This site offers tools, research, tips, curricula and ideas for people who want to increase their own understanding and to help those working toward justice at every level – in systems, organizations, communities and the culture at large." Check out…
---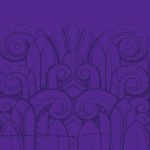 This website, sponsored by MTV, contains various activities and resources related to implicit bias, including how bias is involved in high maternal mortality rates among Black women, a 7-day bias cleanse, and an interactive opportunity to explore your privilege.
---
August 5, 2019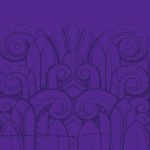 Download Living Cities graphic description of how racism impacts families of color  'A Day in the Life' Infographic
---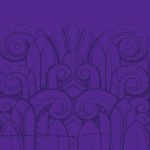 See the 2017 Waite & Nardi article on colonialism in nursing: Waite R, Nardi D. Nursing colonialism in America: Implications for nursing leadership. Journal of professional nursing : official journal of the American Association of Colleges of Nursing. 2019;35(1):18-25.
---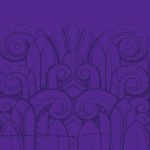 Access the National Institute for Children's Health Quality 'Implicit Bias Resource Guide' here
---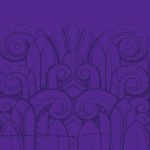 This 2015 article by Cheng et al. discusses what providers can do to address pediatric health disparities: Cheng TL, Emmanuel MA, Levy DJ, Jenkins RR. Child Health Disparities: What Can a Clinician Do? Pediatrics. 2015;136(5):961-968.
---